Protecting Your Passport: The Impact of Unpaid Federal Debt on Travel
Sep 28, 2023
The IRS and Your Passport: What You Need to Know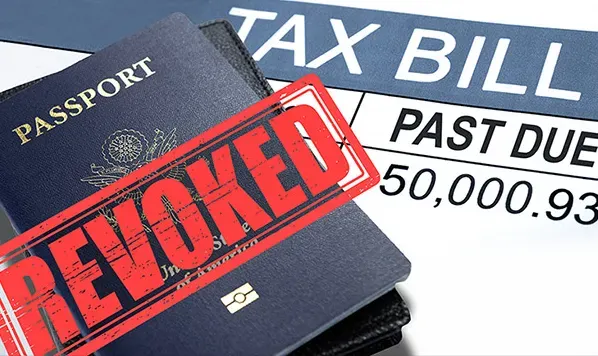 Have you ever considered the consequences of unpaid federal tax debt on your passport? Surprisingly, your passport could be at risk if you have "seriously delinquent" tax debt. In this article, we'll explore the implications of this little-known IRS policy and what steps you can take to safeguard your travel plans.
What is Seriously Delinquent Tax Debt?
"Seriously delinquent" tax debt refers to an individual's unpaid federal tax debt that exceeds $54,000, including interest and penalties. This debt triggers IRS actions that can affect your passport. The IRS considers tax debt seriously delinquent under the following circumstances:
A notice of federal tax lien has been filed, and all administrative remedies under the Internal Revenue Code have lapsed or been exhausted.
A levy has been issued.
It's worth noting that the threshold for seriously delinquent tax debt is inflation-adjusted, so the $54,000 amount applied in 2021 and may have changed for 2022.
Passport Revocation and Limitations
The U.S. Department of State plays a crucial role in this process. Upon receiving certification of your seriously delinquent tax debt from the IRS, the State Department can take the following actions:
Passport Renewal: Generally, the State Department will not renew your passport or issue a new one.
Revocation or Limitation: They may revoke or place limitations on your current passport.
However, you can continue to use your passport until you receive official notification from the U.S. Department of State that they are taking action against it.
Disputing the Certification
Upon receiving notice (CP508C) from the IRS about your seriously delinquent tax debt, you have 30 days to dispute it. It's crucial to retain this notice until the issue is resolved. The IRS contact number can be found in the top right-hand corner of the CP508C notice. If you've already paid the debt, make sure you have proof of payment available.
Reversing the Certification
The IRS can reverse the certification in several scenarios:
Debt Satisfaction: If the tax debt is fully satisfied or becomes legally unenforceable.
No Longer Seriously Delinquent: When the tax debt is no longer considered seriously delinquent.
Certification Errors: If the certification was made in error.
There are various ways a debt can no longer be considered seriously delinquent, including installment agreements, offers in compromise, settlement agreements, or certain taxpayer requests.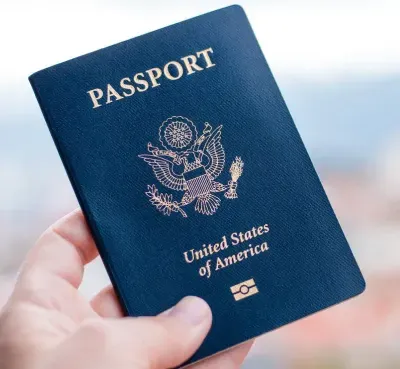 How Long Does It Take?
Once your tax issue with the IRS has been resolved, they will typically reverse the certification within 3 days and notify the U.S. Department of State accordingly. Our experience shows that it takes about a week or two.
Traveling Overseas
If you're already overseas when the State Department takes action to revoke or limit your passport, they may issue a limited passport that only allows for return travel to the U.S. Alternatively, they might limit your passport for return travel only.
Seek Professional Assistance
Dealing with tax delinquency issues can be complex, and it's essential to take timely action. If you have questions about a tax delinquency or need assistance with installment agreements or other options, don't hesitate to reach out for professional guidance.
Protect your passport and ensure smooth sailing on your future travel adventures. Your financial health and your ability to explore the world go hand in hand!
Disclaimer: This blog post is intended for informational purposes only and should not be considered professional tax or financial advice. For personalized guidance regarding your tax situation, it is recommended to consult with a qualified tax professional.
Don't let financial matters overwhelm you! Experience great satisfaction with My Tax Problem Solved. Whether you're facing IRS audits, Collections, Back Taxes, or Liens and Levies, we're here to help. Get in touch with us NOW for expert assistance and peace of mind. Use this link to schedule a free 30-minute Discovery call: